Are you wanting to look classy but having difficulty to match jewelry with your outfit. Here we are giving some ideas to look more stylish and glamorous.
1. GO WITH JEWELRY THAT MATCHES THE OCCASION.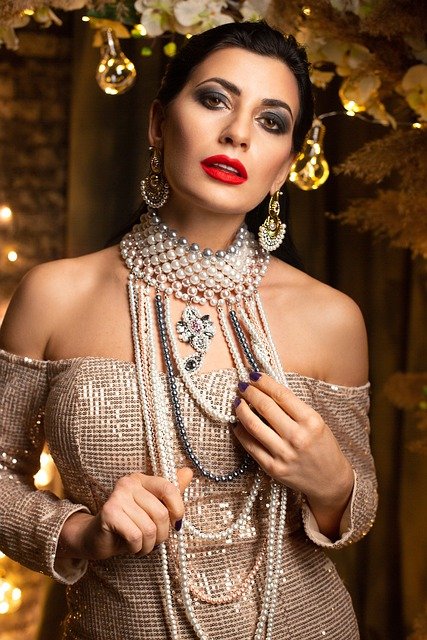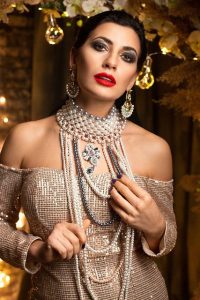 Festivities and occasions bring happiness in our busy lives. Celebration of these festivities with our dear ones have a great impact on us as we share happiness, remember dignity and most important style ourselves.
We have so many events but choosing jewelry for a specific occasion is a great task for all women because no one fits in all options. While jewelry is fun to wear, at times there are certain rules that can be followed for specific events to do justice to that event.
JEWELRY FOR FORMAL EVENTS;
If you are going to a formal event, then wear jewelry that complement your outfit. For example, if you are going with yellow gold colored attire, choose simple jewelry like stud earrings with diamond details and a necklace ,made of gemstones. This will look gorgeous with your formal attire.
JEWELRY FOR SPECIAL EVENTS;
Special events require special efforts to look stunning. Recall the occasion you are getting ready, then decide the jewelry with your outfit. For example, you are going to attend a wedding and planning to wear some Gowns ,lehengas or sarees and choose colored stones to match your wedding theme colors. 
You could choose heavy sets with layered necklaces, hoop earrings, bracelets and rings: they are all perfectly suited to a wedding. 
2. CONSIDER YOUR SKIN TONE TO SELECT JEWELRY.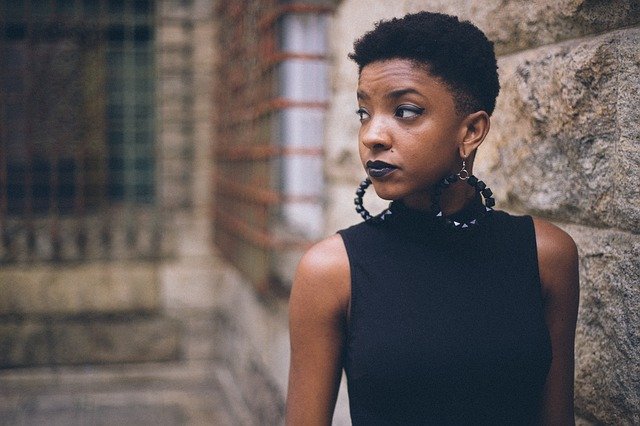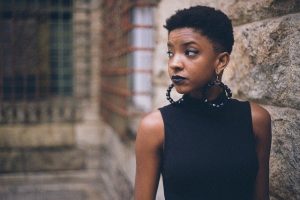 While matching jewelry with your outfit, You focus on your preferences. You would love to wear a rose gold ring because you saw someone looking fabulous wearing it. After wearing that ring you do not have the same vibe because it goes against your skin tone.
Jewelry generally compliments your skin so consider your skin tone while matching jewelry with your outfit. Determine your skin tone as you have warm skin tone or cool skin tone.
TIPS FOR WARM SKIN TONE;
There are no hard and fast rules to find your skin tone but here are some clues to finding it out. If you have green veins on your wrist and your skin tans easily then your skin tone is warm.
People with warm skin tones look good in ruby, copper and brass jewelry of yellow and rose gold, rosy red or pale-yellow colors.
TIPS FOR COOL SKIN TONE;
If you have blue veins and your skin tans hardly then you have a cool skin tone. People with cool skin tones look good in bright blues, deep purples, frosty shades of pink. ice blues, lavender colors.
They look fabulous in statement pieces of light metals such as platinum, silver ,white gold and white metals.
TIPS FOR NEUTRAL SKIN TONE;
If you have a neutral skin tone then you will rock in navy blue ,shine white and shades of grey colors. You have to prefer yellow metals and diamonds.
3. START WITH COLOR SCHEME TO MATCH JEWELRY WITH YOUR OUTFIT.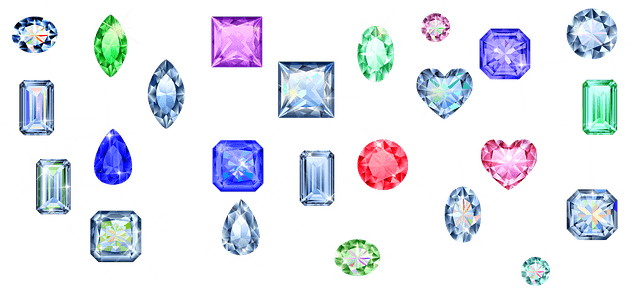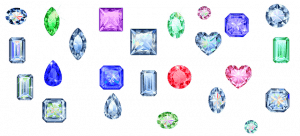 Using the right colors for an outfit  and matching jewelry with them perfectly can be a deal maker. Choosing the perfect jewelry can make or break an outfit. And, that's why color and its theories continue to be the pivot for not just clothes, but also for jewelry. So always start with a color scheme .For this purpose have a look at a color wheel.
For pastel colors like mint green, dull yellow, light shades of pink and blues, you could match jewelry of light-colored gemstone, aquamarine, oval bezel studs, rose gold and morganite etc.
Color schemes should make a style statement . For example you can wear white pearls with sea-colored clothes and should prefer warm colors with cool jewelry and cool colors with warm jewelry
4. PATTERNS AND SIMPLE JEWELRY LOOKS TRENDY.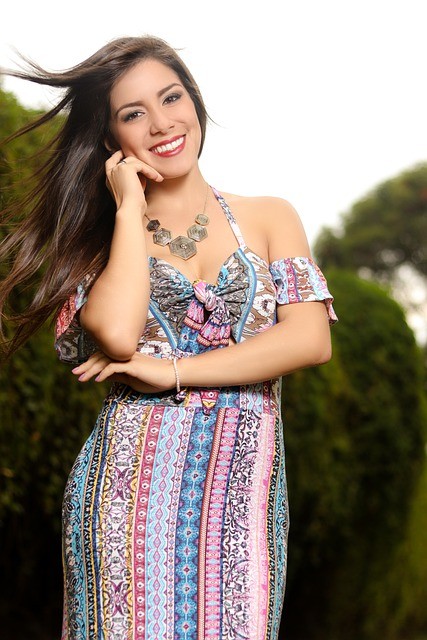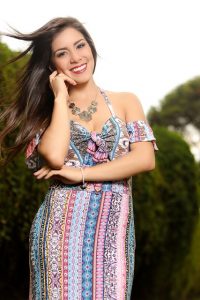 Busy prints and patterns most probably do not fit well with heavy and chunky accessories. If  you are planning to go with busy prints or block patterns ,no need to burdenise yourself with heavy jewelry having in mind that less is more. You can play with one stone bracelet and metal earrings.
5. USE STATEMENT EARRINGS THAT FRAME YOUR FACE.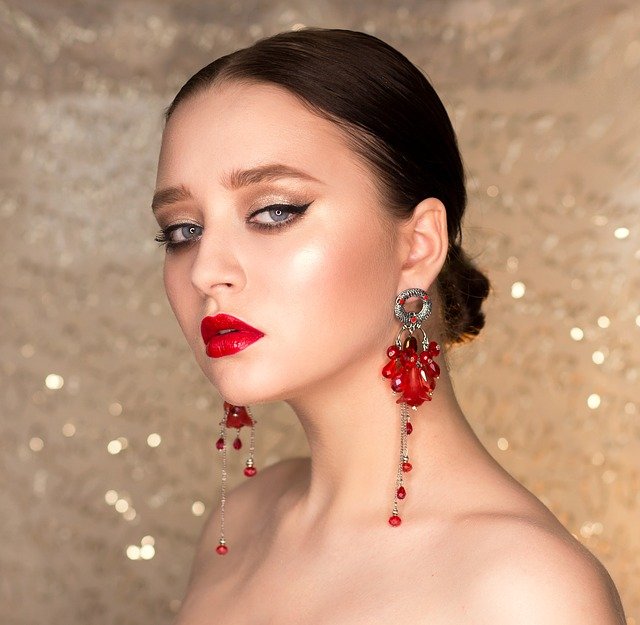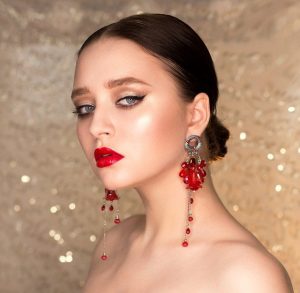 Earrings are as necessary as your outfit to look sassy and classy. A Simple way to select earrings is to look at your face shape. To figure out your face shape , trace your face with lipstick or colored pencil in a mirror.
 A round face goes well with drop earrings. In this design, it will look slimmer. A square face fits with earrings of oval shape or with long edges. For rectangular face ,studs, hoops in large size and short danglers looks flatter.
For a heart shaped face, choose the desert that should be wider at the bottom. Oval shaped faces are free from all this fuss because they are among luckiest . They wear any shape of earrings .They can opt all styles.
6. USE WATCHES OR BRACELETS THAT MATCH WITH YOUR OUTFIT.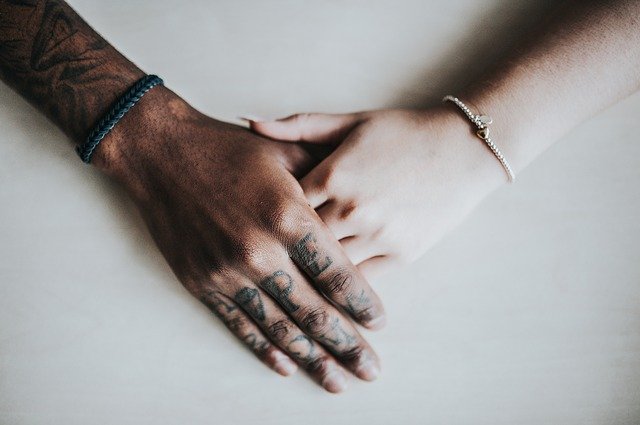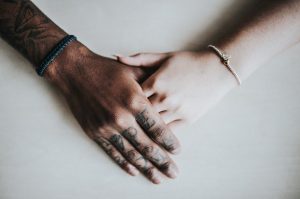 Wrist jewelry is the perfect way to add some sparkle in your style statement. To choose your bracelet, always consider your sleeve's length.
Do not be afraid to mix and match your favourite piece of jewelry. For example try 2,3 different style i.e gold bangles or string bracelet and check which s more complementing to your outfit. Do not wear more than 3 bracelets per arm, sometimes less is more.
7. WEAR RINGS THAT ENHANCE THE BEAUTY OF YOUR HANDS.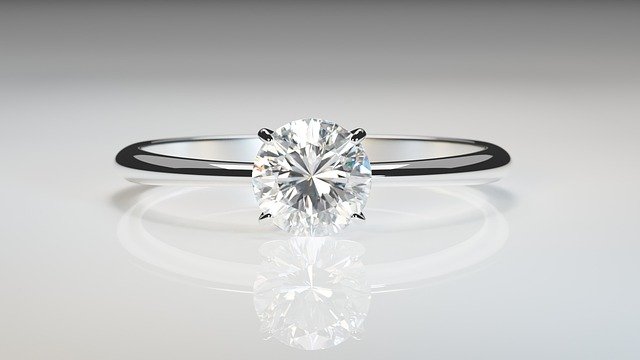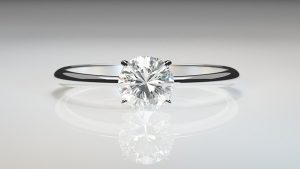 Rings are that piece of jewelry that get fit with all outfits literally. To choose rings ,consider your finger size. For this you can use ring sizer Wear rings that complement other accessories i.e band rings goes with all types of accessories. Whichever ring you choose, it needs to highlight the color scheme of your outfit.  you should give a sense of unity to your jewelry so use rings with the same color such as gold rings with gold necklace.
8. PAY ATTENTION TO NECKLACES THAT FLATTER YOUR NECKLINES.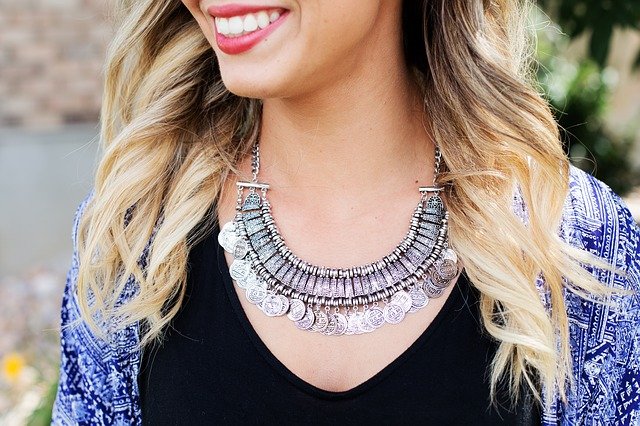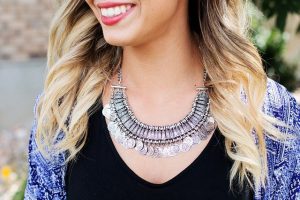 Necklines are like pillars of beauty.so pay attention to your outfit while choosing necklaces. If you are wearing high necks i.e collared shirts, prefer layered necklace. It will give a style statement.
If you are wearing a loose shirt, choose a necklace with a heavy texture that goes well with fabric.
Focal point necklace would be the best for t-shirts. You can use trendy pendant or chains with v-cut shirts.
9. WHAT COLOR JEWELRY GOES WITH EVERYTHING.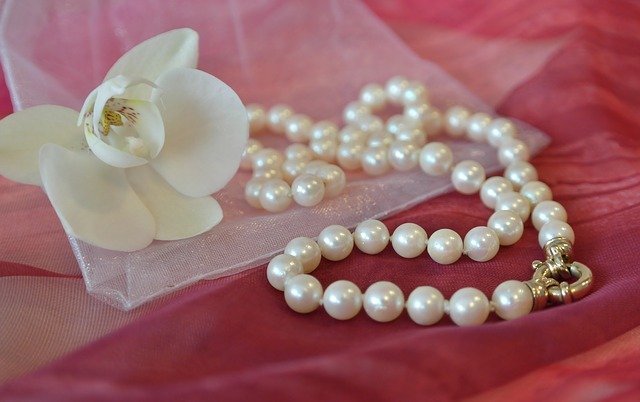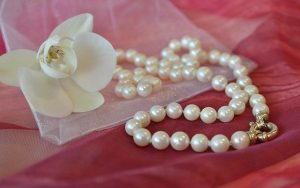 It is well said that Diamonds are a girl's best friend. So you can wear diamond jewelry with every outfit without any hesitation. gold and brass jewelry also can compliment many colors. When in doubt, you can carry gold or yellow and silver jewelry with your attire.
10. PLAY WITH WEIGHT.
When it's said play with weight, does not mean how much the jewelry weighs in grams. T is necessary to balance your outfit with jewelry, If you are wearing heavy outfit, choose simple jewelry .If you are planning a simple outfit then you can balance your look with some metal work.
11.MIX AND MATCH. 
It's necessary to strike the right amount of jewelry for mixing and matching to look awsome.so never afraid of mixing and matching your jewelry to your outfit. Mix metals, gems and beads to look amazing by keeping style and color in mind.
12. MORE IS NOT ALWAYS BEST FOR FORMAL EVENTS.
Sometimes, less is more . it comes right when we talk about formal events. when you are going to attend such types of events, try to stick at one piece of jewelry i.e stud earrings or a beautiful necklace to complete your look. 
13. BALANCE IS EVERYTHING.
Balance is the key to everything .Same Is in the case of fashion. Never try to make a show piece to yourself by using all your options at a time . Give a harmonious look by keeping balance in your outfit and jewelry. 
14. AVOID BEING MATCHY-MATCHY.
Colors are a big blessing in life because they are like a treat for the eyes. In order to match your jewelry with your outfit, do not go with the same color. Play with different shades of color. Try to use a color scheme because too matchy can ruin your look and give a bad fashion sense. 
15. COORDINATE JEWELRY LIKE AN EXPERT ACCESSORIZER.
It is an art to match jewelry with an outfit because it can make or break your persona. Try to create your look like a fashion expert so people will take notes from you.