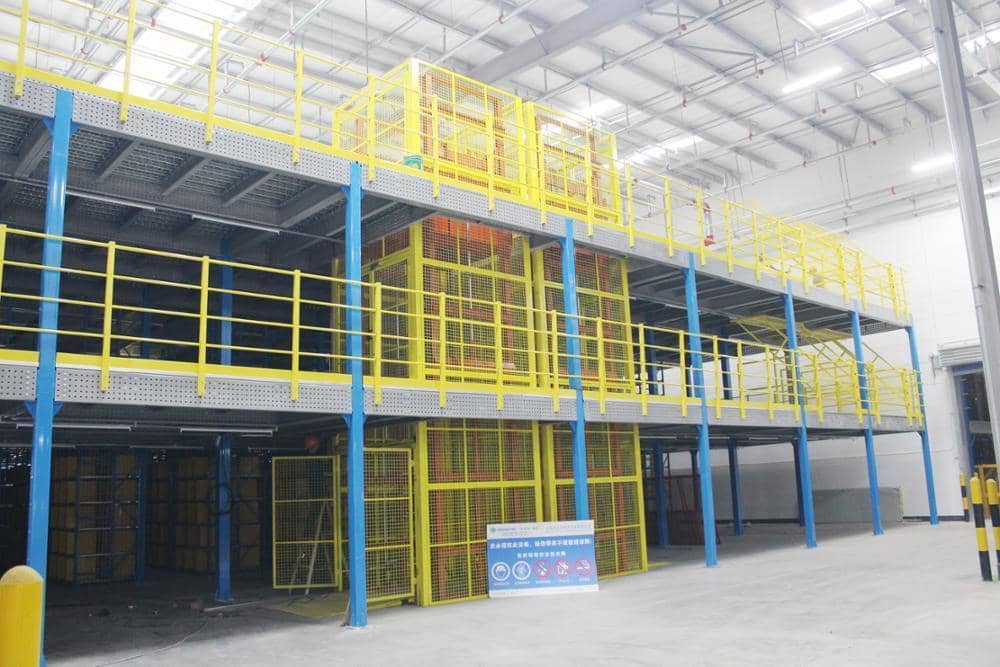 Mezzanine Racking Expands Your Warehouse Space
Mezzanine racking was the perfect solution for many warehouses in Thailand during the pandemic. It allowed them to almost double their usable floor area and meet the challenges posed by the sudden popularity of online shopping and deliveries.
Business people learned many lessons during the pandemic. Most of them had to do with the need to stay flexible and use their available resources to keep their business going.
Online Shopping Takes Off During the Pandemic
Some warehouse managers found that their businesses became a hotbed of in-demand activity during the lockdowns and quarantines. They also had to convince their owners to invest in infrastructure to meet the new demands on their business caused in part by the pandemic.
With much of the world embracing online shopping and delivery for nearly everything, many of these warehouses found themselves having to operate at all hours of the day and night and double their workforces.
They also had to keep much more merchandise in stock than they normally would, which presented a problem to some warehouse managers who didn't see the area above them as usable space. Luckily many of the warehouses knew about the mezzanine racking concept and were able to significantly increase the usable area in their warehouses quickly.
Trusting in Quality
Whenever you put heavy load-bearing infrastructure near an area where forklifts and pallet jacks are working closely and quickly to fill all the pending orders, there is a danger of accidents and collisions happening.
But experienced warehouse managers trusted the mezzanine systems that were supplied by Tellus. For over twenty years, Tellus has been servicing warehouses all across Cambodia, Laos, Myanmar and Thailand.
They can provide design services that offer a guarantee that the systems you're putting in your warehouse are perfectly safe, can easily bear the weight, and are tough enough to handle the day to day rigors of the busiest warehouses.
You have to provide a safe working environment for your workforce and be efficient for the job your warehouse performs. You also have a lot of money tied up in the goods that occupy the shelves in your warehouse.
You need to partner with a company that can design a working environment that will speed up your order processing, protect your workers and merchandise, and be adaptable to further expansion of your business.
Tellus delivers all that and more. They'll design the ideal infrastructure for your operation, supply you with the needed systems and install everything so you can be ready to go as your business increases. And they'll create a design that allows you to eventually expand your operations smoothly and easily, without causing much downtime or delays to your business.
Tellus is the number company for warehouse racking systems in Southeast Asia. If you're planning a redesign or expansion of an existing warehouse, or you're launching a new warehouse, get in touch with the people at Tellus and explore the best warehouse designs and racking systems in the region.
Visit for more articles